Zero-Waste X-mas Trade @ Red Sheds Yungaburra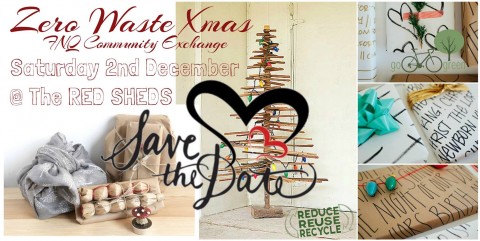 FNQ Community Exchange Zero-Waste X-mas Trade

Come along and shop for some zero-waste Christmas presents.
We also have a big raffle draw: win a 2 night accommodation at Daintree Lighthouse View holiday house (2B a ticket)
Please note that this is a No-$pend dollar event! Only sell items for 100% Bartles.
If you haven't joined up yet, but are very keen to become part of FNQ Community Exchange, you can join on the day and trade straight away.
Helpers are still needed to help set up stalls!!
Event Location
The Red Sheds, Yungaburra
Event Date:
Saturday 2nd December
Event Times
Starting Time: 10am
Ending Time: 2pm