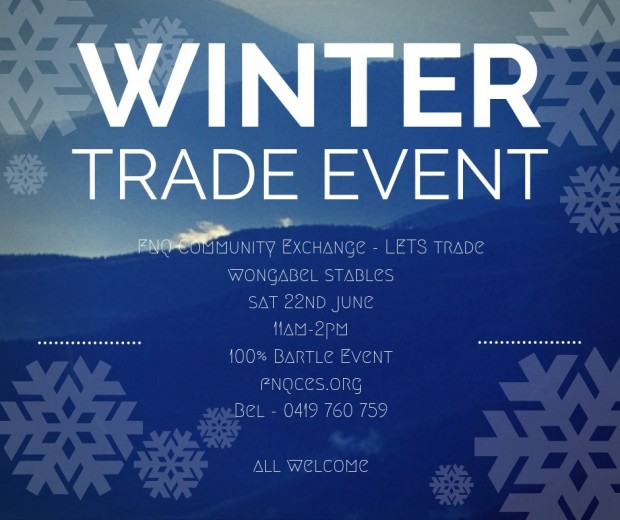 Please note this Event has been postponed due to rain and mud.
BIG WINTER TRADE! – Wongabel
Wongabel Stables "treehouse" area – follow the signs to the Stables for parking at Sheila Tait's, 148 Deep Creek Road.
Catering by Chelsey and Patrick from Octopi Garden. Lots of winter-themed trade – recycled winter clothes and shoes, blankets, yummy food & drinks, local produce, books, games & DVDs, some live entertainment,weaving demonstration, kids corner, and more – all for 100% Bartles!
Contact Bel 0419 760 759 to enquire and to offer assistance.
Event Host:
Bel – 0419 760 759 
Event Location
"Treehouse"- area at Sheila Tait's place, Wongabel
Event Date:
Event has been postponed
Event Times
Starting Time:
Ending Time: